The Ctrl+Alt+D keyboard shortcut in Word 2010, for inserting endnote, was pissing me off quite much. I wanted to un-assign or re-assign it. But I had a real trouble finding it among all keyboard shortcuts. Mostly, because Word sometimes is using totally misleading codenames for corresponding operations.
By an accident I found a quick workaround to this problem.
If you need to re-assign any particular shortcut, i.e. you want to change it to another combination for corresponding command, but you don't know what is that command name.
First go to ribbon's configuration:
Then switch to Customize Ribbon and then select Keyboard shortcuts: Customize….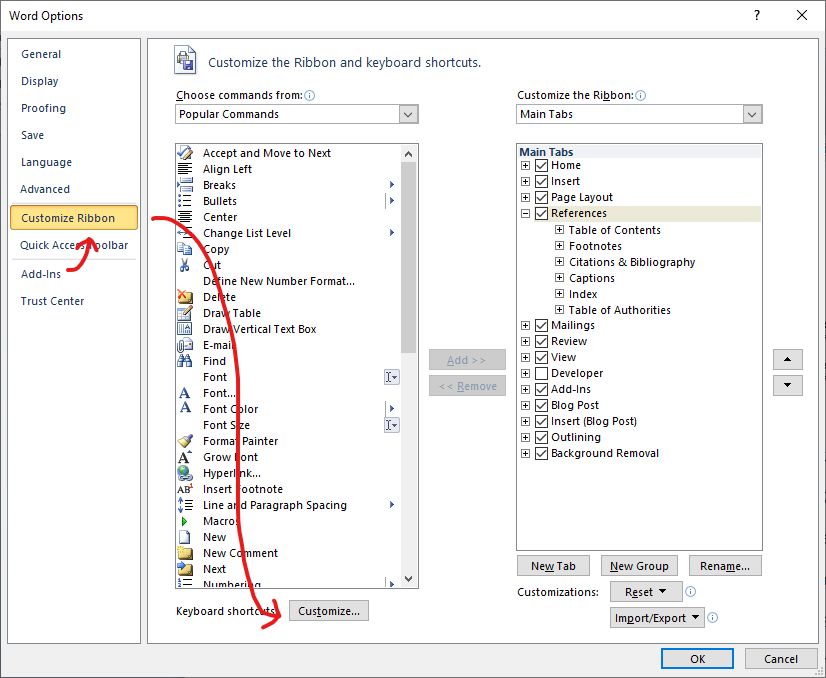 Now try to change keyboard shortcut for any command. Any means that you don't have to do anything else. Just click into Press new shortcut key field and type the shortcut, you're looking for. And check the command, it is currently assigned to, to the left: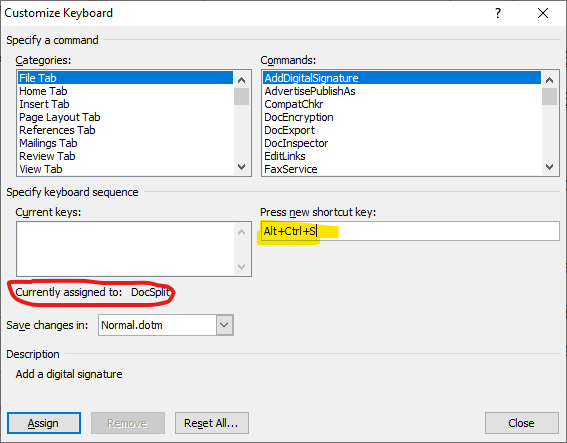 Now you know the code for the command you're looking for.
Select All Commands in Categories list and select desired command in Commands list: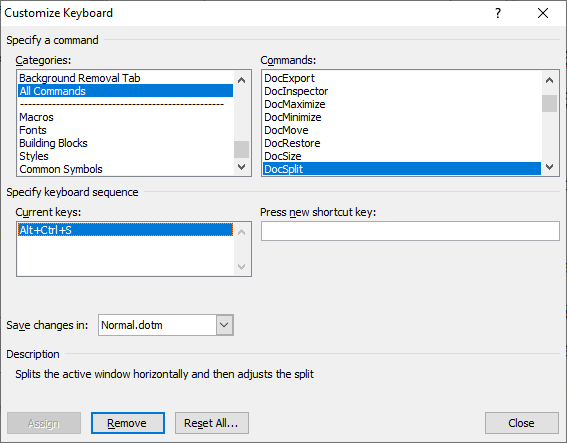 Now you can assign a brand new keyboard shortcut to your command. Or remove the current one.