To all those disbelievers — yes, uploading 1 GB or bigger files to WordPress is possible! :)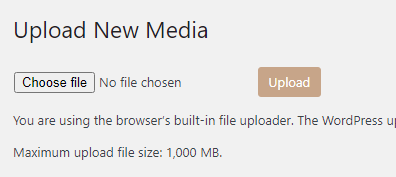 And you don't have to play with some workarounds like uploading files through FTP and hard-linking them with your post. You can upload large file right in WordPress built-in file uploader.
However, a lot of steps may be needed before you will be able to achieve this.
Read More

"Increasing "Max upload file size" in WordPress the right way"