I have ended up with a huge pile of A5-sized pieces of paper and wanted to print some of my largest A4 documents using this paper size. Solving the problem was quite easy (after some serious digging) and narrowed to one of three options:
use native printer's driver functionality, if it supports it,
convert document to A4 and print it to A5 paper in any PDF viewer,
change paper size to A5 directly in Word and do all the adjustments manually.
Even though I could use first and second option (nearly fully automatic) which saved me a lot of time using third option (nearly fully manual), but I still had a problem with my HP LaserJet Pro M426fdn breaking print on A5 in about 75% and reporting an error.
Print A4 document to A5 paper
If you're lucky then your printer has such functionality and all that you need to do is to set proper options before sending a print job to a printer: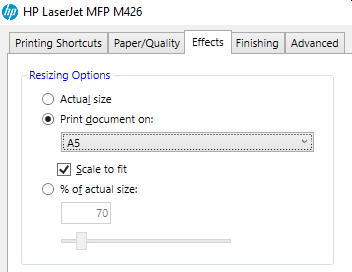 If you're less lucky, you can export your document to a PDF format and use an "emulation" of above functionality by setting page size to A5: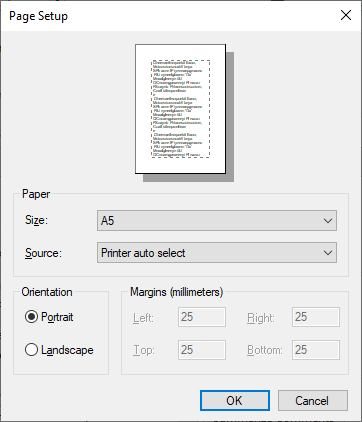 and enabling option "Shrink oversized pages", "Fit to page" etc.
If any of these two options is not available to you then the only other option that I found was a manual change of page size to A5 directly in Word. But this causes only pages to be recalculated. Neither font nor margins are automatically adjusted and you have to do all the hard work manually.
What's wrong with my printer?
Turned out that it was just a half of my way toward success.
My good, old HP LaserJet Pro M426fdn was acting really weirdly. I had an A5 paper in my tray: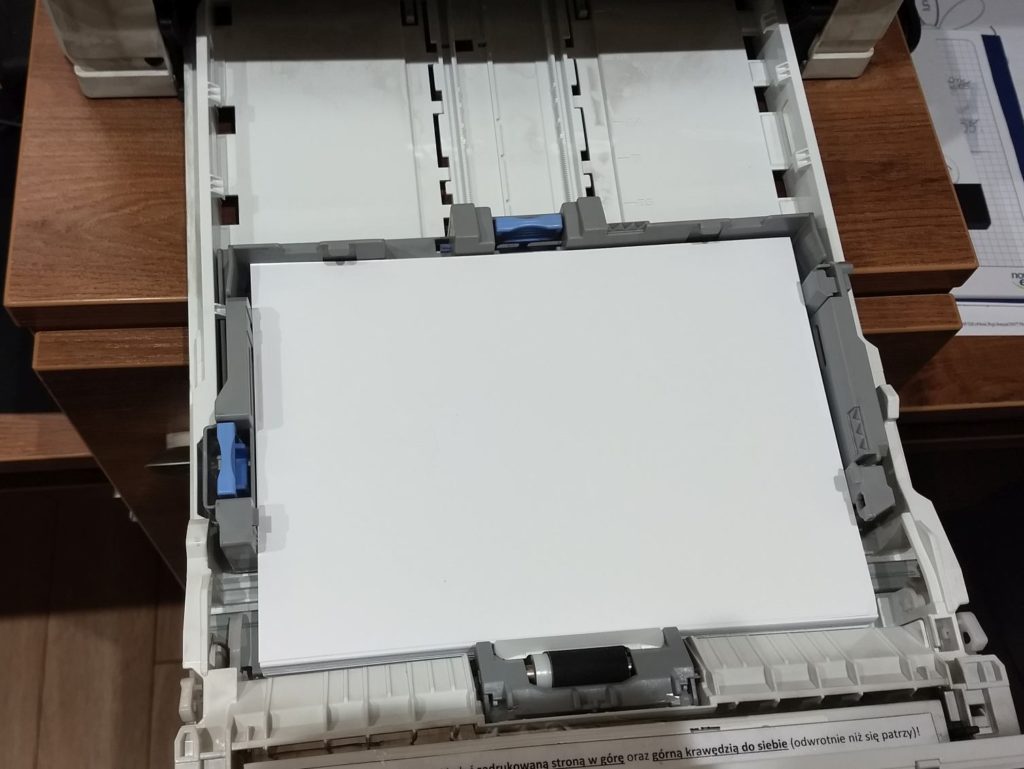 But the printer was still claiming that an incorrect paper size is there.
When forced to use it, it was printing the page up to 75% and then it was breaking the print with error about wrong paper size detected.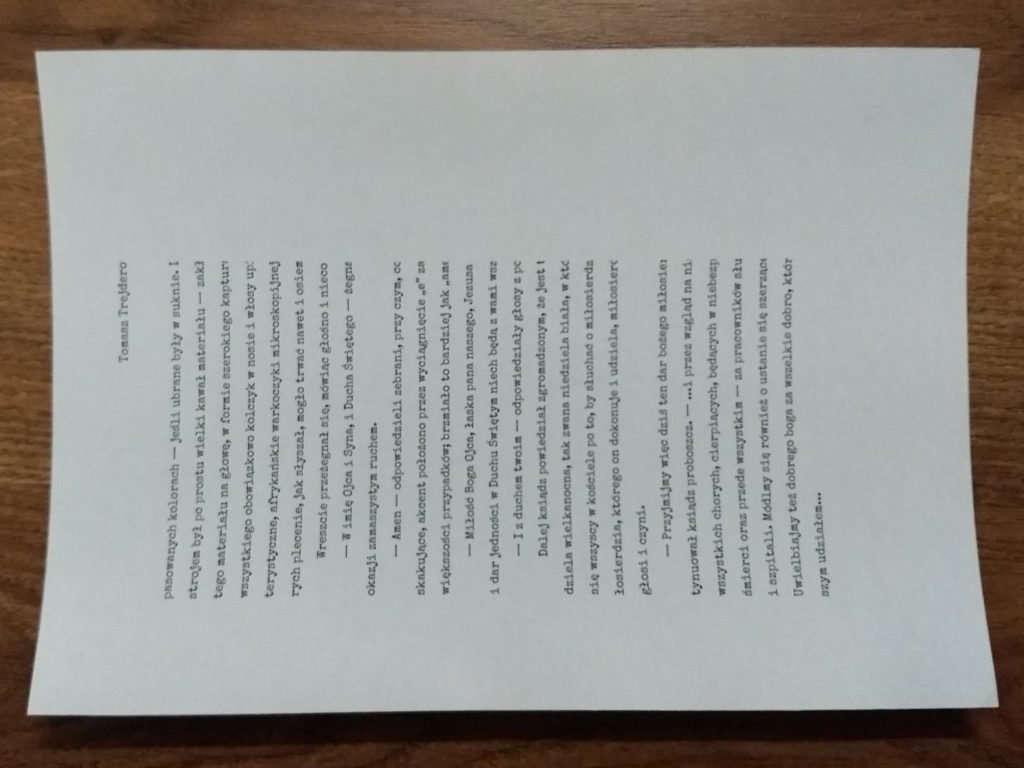 I tried to resolve this issue myself, to no effect. I then contacted HP support and they've told me to change printer driver type from PCL to PostScript. This brought no solution, but at least I managed to figure out (by accident) that I have a native support of printing documents to some other paper formats directly in my printer (see above).
After some more checking and some more luck I have figured out a possible solution.
Turned out that HP LaserJet Pro M426fdn does not have automatic paper size detection feature. To resolve this, printer "remembers" current user setting of paper type for given try and does not validate it even if paper type or size is changed.
The solution was to follow these steps:
Send the actual print job to the printer (any of above methods).
Wait until it signals that an incorrect paper size (A4) is inserted into tray (see above).
Remove tray, place A5 paper and put it back.
Only then you'll see a message to confirm in-tray paper size permanent change. Make use of that feature.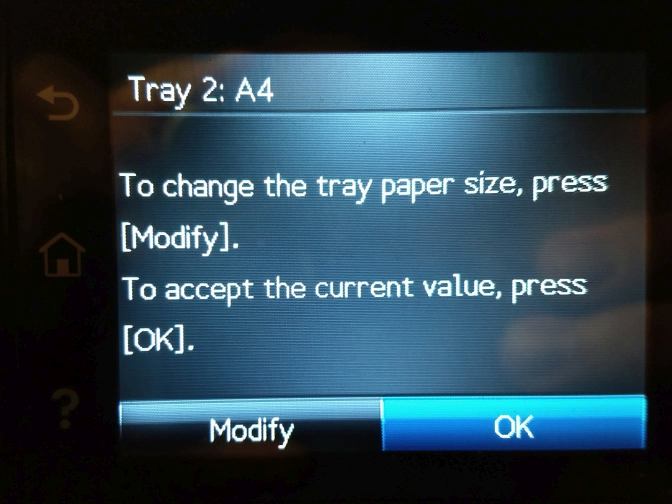 After making use of "Modify" button this particular tray was "changed" to A5. And any document, sent any method to the printer, with print job set to A5 was printing without any mid-information about incorrect paper size.
The only problem that is now left for me to figure out is to force printer to use automatic duplex on A5. Because right now it is either printing using manual duplex only, when tray is set to A5 or even sometimes ignoring the fact that print job is set to dual-page print and printing it o on single page.
One more thing. The above change is permanent per each tray. At least as of HP LaserJet Pro M426fdn. So, next time you're going to print a regular document on A4, you'll see the same error about incorrect paper size. And you will have to go through above steps again setting given paper try back to A4.