Dell Latitude 7290's keyboard's backlight has a terribly short "on" period. It is set to 10 seconds only by default. Even on AC power. While industry standard is somewhere around 30 seconds or so.
This article shows how to resolve this issue in Dell Latitude 7290, but most other laptops and notebooks will most likely have a very similar solution — find in somewhere in BIOS.
According to Latitude 7290's user manual, you must dig your way out to the BIOS. To do this, either press F2 and hold it or key pressing it quickly until you see BIOS loading screen. The window to enter BIOS on a Dell is short and you can easily miss it.
When in BIOS, go to Settings > System Configuration and adjust values of:
Keyboard Backlight Timeout on AC
Keyboard Backlight Timeout on Battery
options to suit your needs.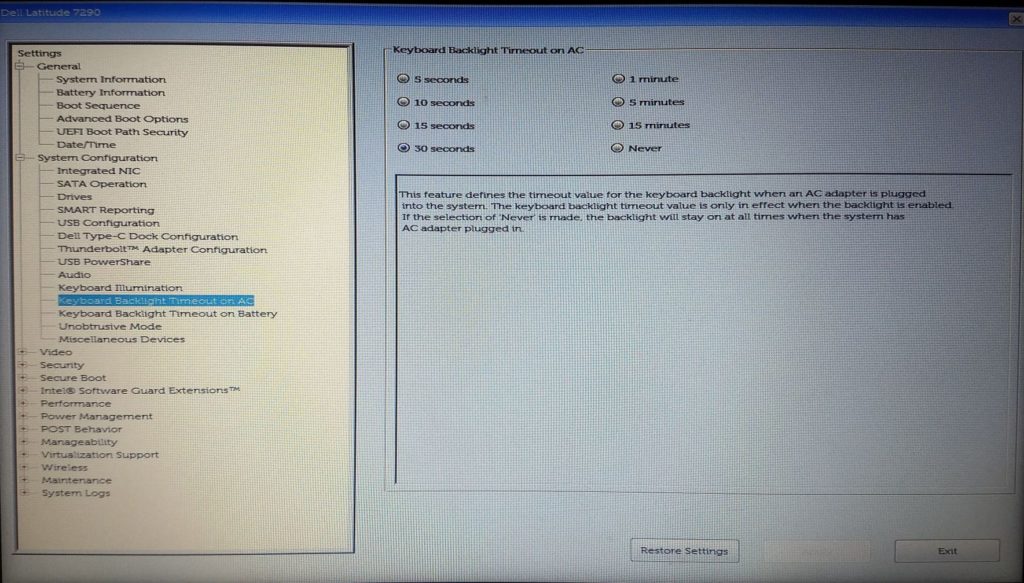 Both option's default value is 10 seconds. My favourite value is 1 minute or 5 minutes.
Setting this value to Never will allow you to have keyboard enlighten all the time. Even with this setting you will be, however, able to permanently turn it off (and on again) using Fn+F10 keyboard shortcut.
For more information see user manual or this question at Super User.