The Temp Mail and Temp Number services were originally created (according to their owners) to lift of your problem of being bloated with stupid newsletters and SPAM emails and text messages, when you use your actual mailbox address or phone number in order to register to some service.
With these services you can totally forget about such pains because you're getting a fully working email address or SMS receive-enabled phone number that will self-destruct after twenty minutes or so.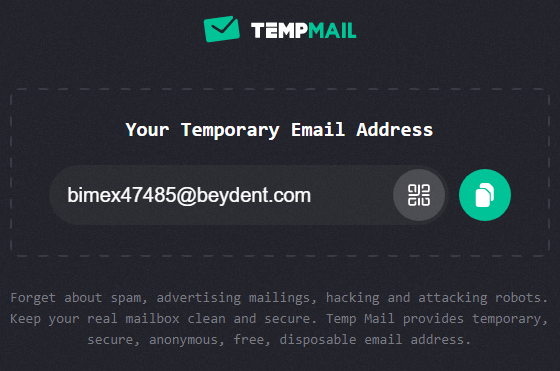 If you are a developer you may already catch an idea that you can use this for a QA purposes.
For regular users
Both services works like a charm and what is the most important — they do not need any installation or configuration on your side. You just:
Open up a corresponding website — be it Temp Mail or Temp Number
Generate brand new email address or phone number
Use it in some 3rd party software
Go back to previous tab and see your emails and SMS messages popping up right in your browser. Period!
After 15-20 minutes or so your email address will be gone. You can also close browser's tab anytime. Your "opponent" can send you as much SPAM as they won't. You won't see even a tiny bit of it.
For developers
Need to test registration process in your web app? Or a two-factor authentication in your service? What else do you need?
Open Temp Mail or Temp Number in one browser tab
Open your service or website in another
Start generating fake (but valid!) email addresses or phone number
Execute your process, feeding it with these
Do your testing or whatever you need.
This is, due to nature of these services, just a one-time testing process. Your enrolled or authenticated test users will remain in your database for as long as you let them, but any message sent to their email address or phone number after 15-20 minutes since registration will be delivered to /dev/null.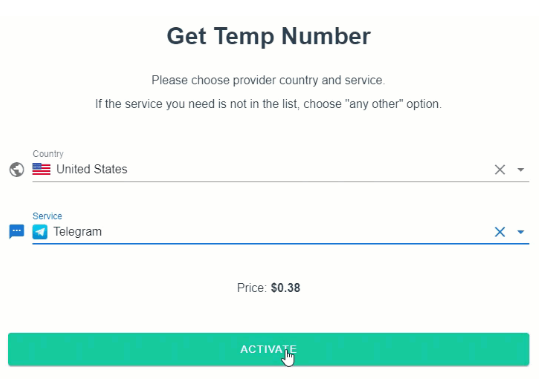 Pricing for fake email
Temp Mail is free of charge, given the fact that you like your "virtual mailbox" (i.e. Temp Mail website) to be bloated with dozens of ads. If you don't or if you decide to purchase premium offer for any reason then it is 10 USD per month or 60 USD per year.
With this price you're getting:
Access to premium domains of your own domain for your fake temporary email addresses
Up to 10 addresses in the same period of time (up to 3 per free account)
No adds and premium support.
They even claim that you're getting a 100 MB storage for your email messages, which could suggest that with premium service you can decide manually when your fake email address self-destructs. That's my suspicion, I hadn't got the possibility of testing it.
Pricing for fake phone number
Because setting up an SMS-enabled phone number requires a lot of work on authors side and because keeping an infrastructure for receiving SMS messages alive is costly then it is quite natural and obvious that Temp Number has no free plans.
The actual cost of using this service depends on many factors (i.e. in which country / with what dial code you want your fake phone number to be registered) and you can only establish it once you're actually registered and you set up a SMS-messages receiving phone number.
Service owners promises:
More than 30 countries / dial codes in their offer
Price as low as 0.1 USD per fake phone number
Up to 20 minutes of "live" time for it
Worth trying?