To cite Forrest Gump, I should say (about Puzzle Forge 2):
So, I went… and I met the Netherion… again…
(or actually — 6th time) And I decided that
I'm pretty tired and that I think I'll go home now…
(i.e. stop playing this game).
So, here you have some screenshots on how did I duel Netherion for the last time…
These are "recordings" of my two meetings (out of six in total) with Puzzle Forge 2's uber-god, the Netherion:
Since, as you can see, I never go the minimum rate, every my meeting with Netherion means crafting six netherium-based weapons. Thus, these two meetings ended up with twelve of such weapons.
And the best of the bests in my gallery are these two: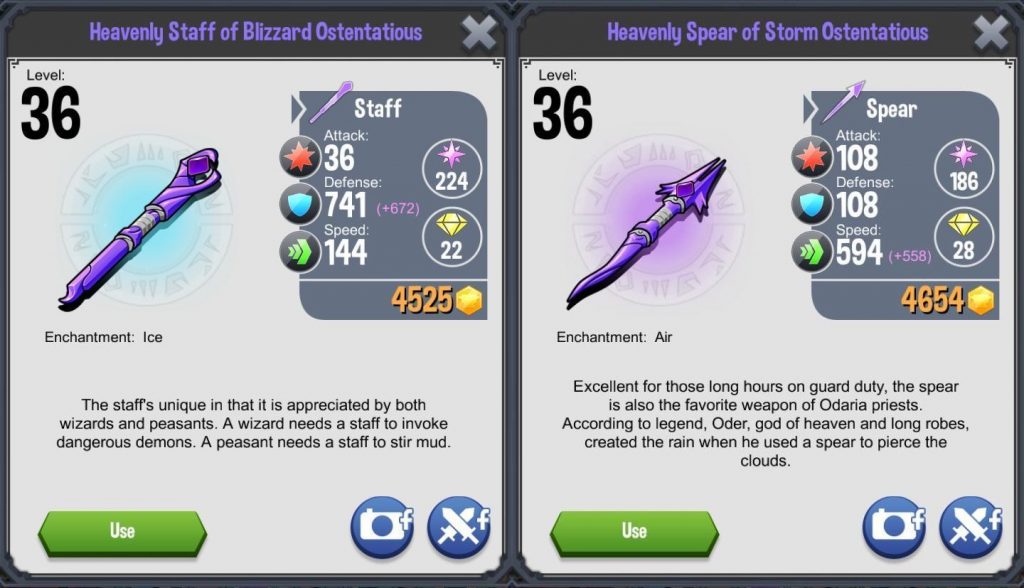 Notice these amazing values:
nearly 750 points of defence in first case and
nearly 600 points of speed in second case.
There were a lot more of them (six meetings in total, doing some extra netherium-based weapons to accomplish certain contracts etc.), but these two are gems of the gems in my collection.
The first (of the two pictured above) with the Netherion happened (as usual) during day 50 and resulted with just restarting the game on higher difficulty level (left screenshot below). The second meet with the uber-god (at day 100, again, as usual) resulted in increasing boredom and tiredness, so I managed to play only 22 more days (right screenshot below):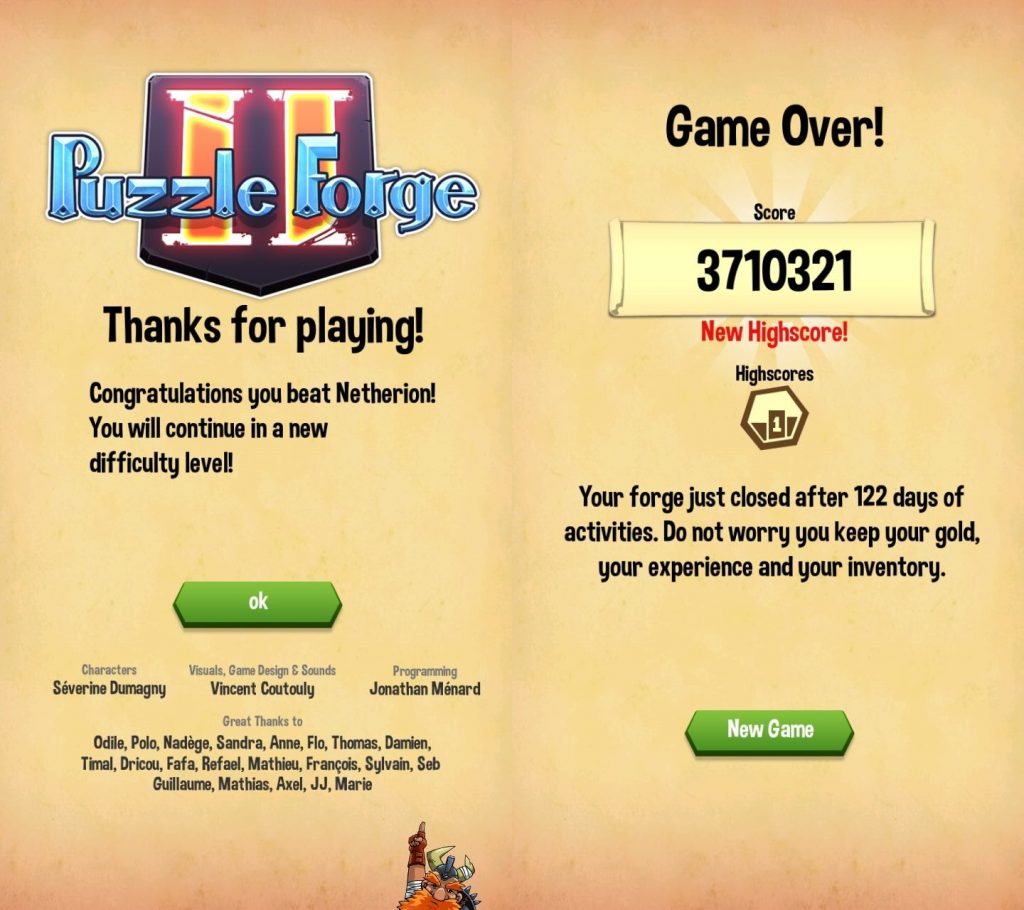 After that, I said to myself that there will be no third meet in this row and force-ended the game.