In many programs, applications and web services you can use the Ctrl+Shift+V keyboard shortcut when pasting to override source formatting and paste copied text "as is", thus using destination document's formatting. Google services are especially promoting this shortcut, which you can use to paste not formatted text i.e. to Gmail message.
In Word this isn't that easy. You must:
bring up Paste Special window (I use another keyboard shortcut for this — Ctrl+Shift+Insert for example),
navigate through list of available options (using Up or Down keys) to locate Unformatted Text option,
confirm selection with Enter or by clicking OK.
I wanted to make it simpler and working the same way as in other services. Fortunately, it was an easy keyboard shortcut assignment in Word.
First go to ribbon's configuration:
Then switch to Customize Ribbon and then select Keyboard shortcuts: Customize….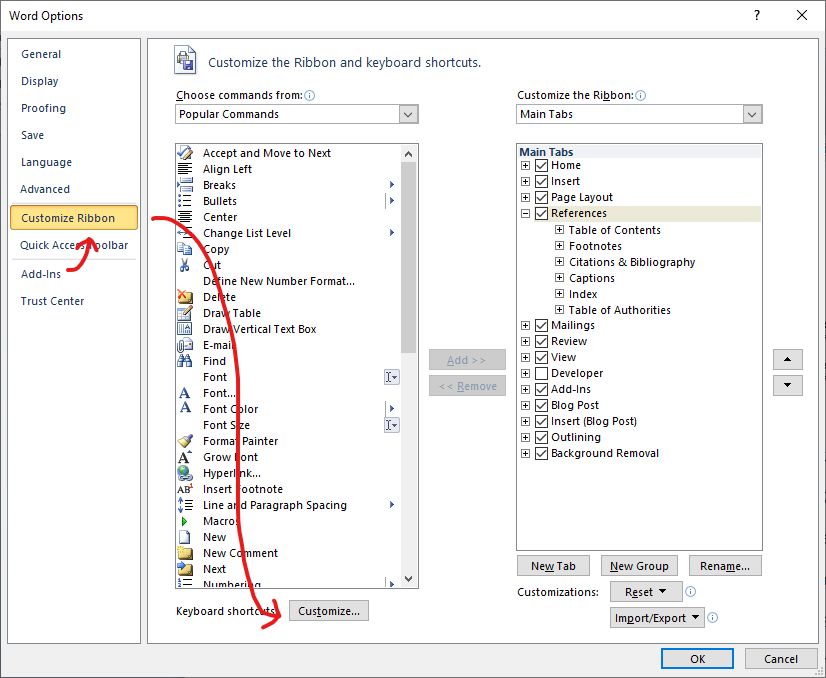 Then select All Commands category in Categories list and PasteTextOnly command in Commands list: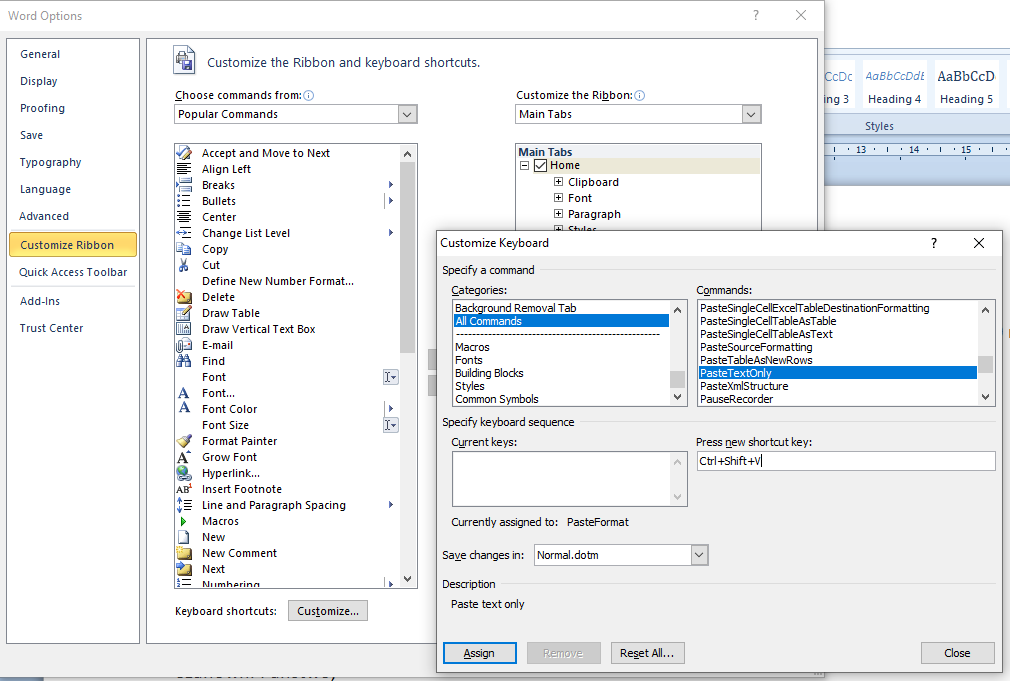 Now you can assign the Ctrl+Shift+V shortcut in Press new shortcut key box and click OK.