Ever wanted to share your WiFi's SSID and password among friends, neighbourhood or family members without revealing the password? Now, it is possible with a standardised QR code for that purpose.
It may look like this: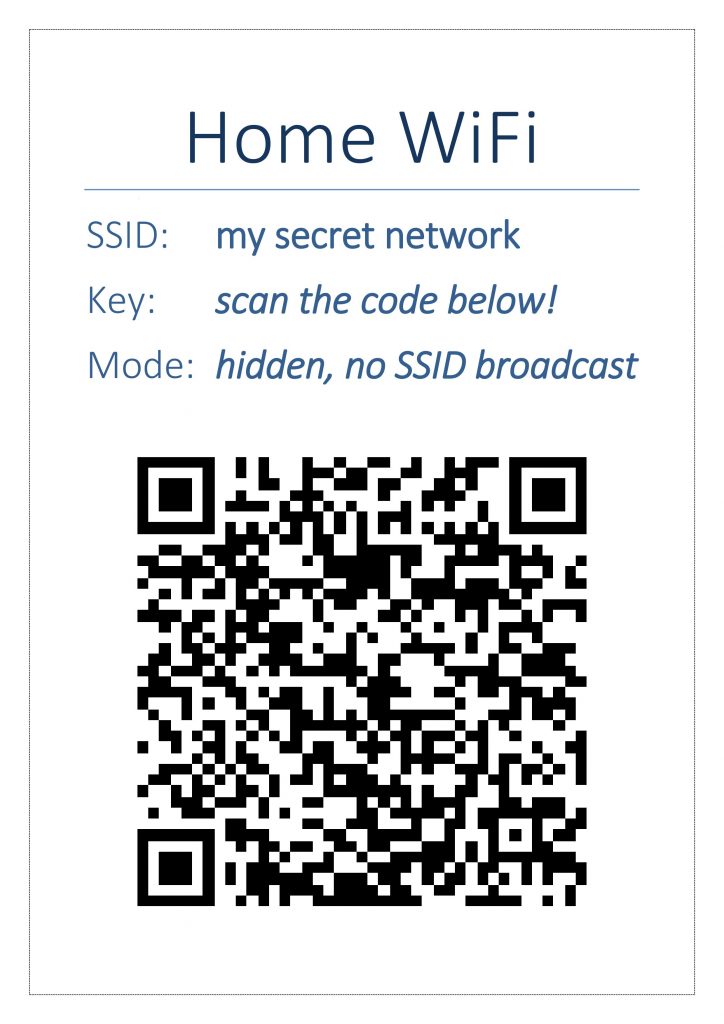 To get QR code like that, all that you have to do is to visit a service (or run a program) like for example Pure JS WiFi QR Code Generator (qifi.org — probably the most recognisable one), provide essential data (SSID, encryption mode, key, whether SSID is hidden) and hit the Generate button.
Free of charge and we love you, Evgeni Golov, for that! :>
At the bottom of the main page for qifi.org you'll find the list of mobile phones' cameras supporting WiFi QR codes. To update this information — starting with Android with Android 7.0, default photo camera (at least on stock Android in Motorolas) offers native support for such QR codes.